Graduation Sunday
Sunday, June 25 - 10:30am
We want to celebrate all high school and college graduates.
Please submit your name, graduation photo and school information to Minister Alexandra Star Thomas at
[email protected]
by May 31st
Children's Neighborhood
Our next Children's Neighborhood event will be on
Sunday, June 11 - 10:30am | in The Multipurpose Center
The Children's Neighborhood is for all children 3yrs old through the 4
th Grade.
Please take a moment to let us know you're coming by emailing: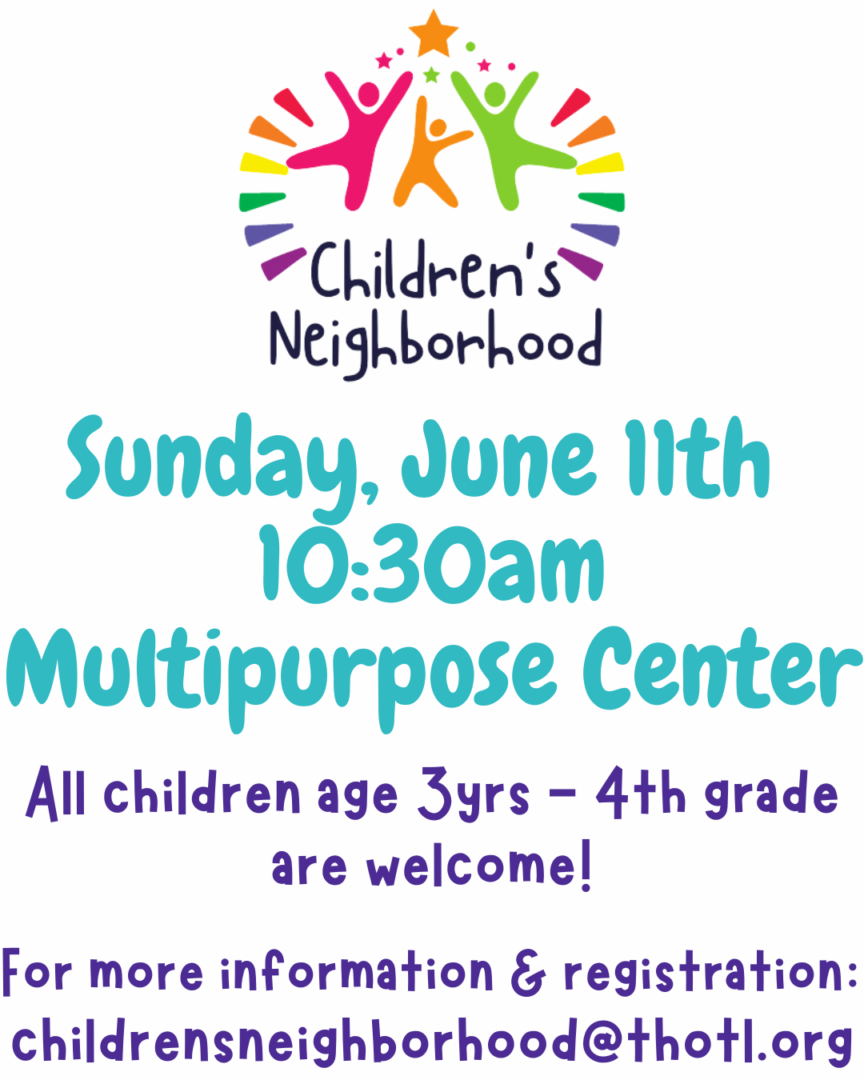 SAVE THE DATE
Saturday, August 12 |  9am - 3pm
Please call the church office to sign-up and help bring our community together.
330-864-9073
WE NEED YOUR HELP!
First Sunday Prayer, every 1st Sunday at 7pm